Howdy! Tachibana is here.
I present Weekly Column #2.
We have efforts on all fronts to make succeed JAWS DAYS.
Let's take a look our new approaches on 2017's event LinkUp — The day of the nexus through JAWS-UG —.
1: New venue
We had held our event in Bellesalle Shinjuku Grand since 2014 until 2016, but the increasing visitors made up our mind that it's time to move a new venue. The new venue is TOC Gotanda Messe, which has a larger capacity than before. We have looked this new-built building over beforehand to create our floor event plan with the merchant. It's gonna be a huge good event.
We hope you are having lots of new LinkUp in a new venue.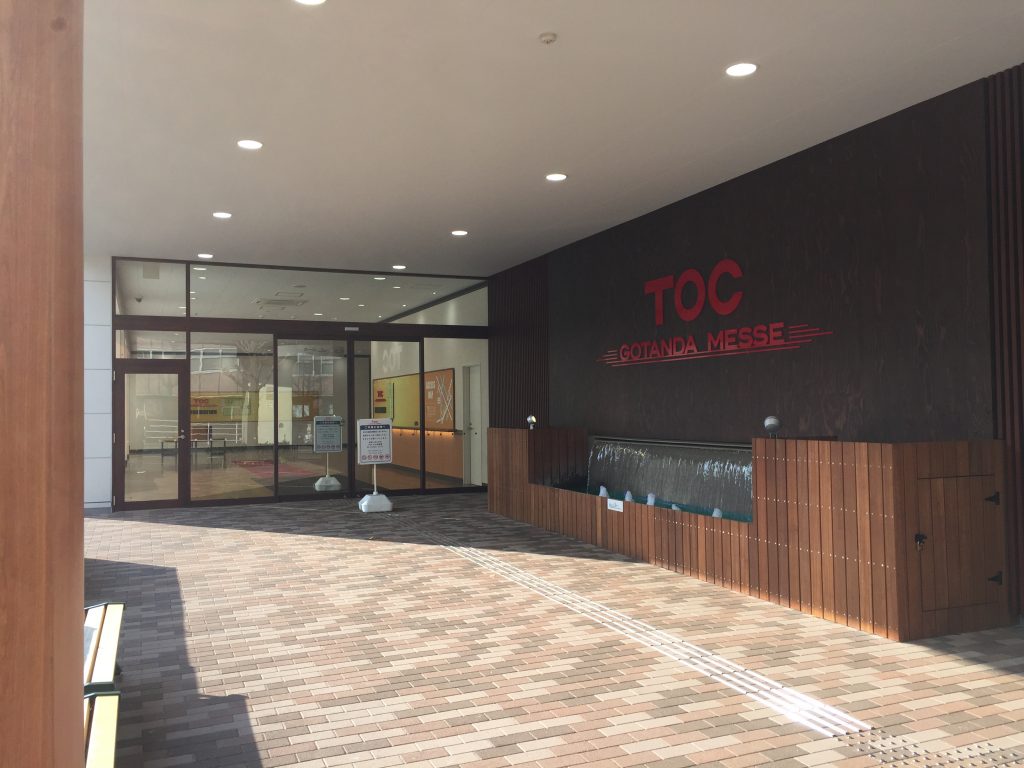 2: Supporters
We have only enterprise supporters and media supporters until last year; but in this year, we have established new supporters framework for community friendship. The community friendship is a framework for IT communities who want to make JAWS-UG and JAWS DAYS best. Some community friendship supporters will speak on the day. Personally, I'm looking forward it.
We have more submit from enterprise supporters and media supporters than the past years! We appreciate that!
https://jawsdays2017.jaws-ug.jp/supporter/
We also welcome you submitting for supporters to JAWS DAYS and JAWS-UG!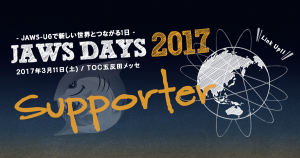 3: Kids space
We have hoped to make all of dads and mums to join this even with their children; and finally, we open children's area on our floor! The nurses from on-site creche care your children during the event! We'll accept the offer soon! Check our news and SNS for updates!
4: Public sessions
We have publicly sought for LT during the after party, this year, we have started to ask publicly, speakers for main sessions. Twenty-five submits for only six sessions (we owned up that our is session too few to public, we should make a confession for it)! All of the speakers have such high contents so that we needed to add more courses for them.
5: Track themes
On our process applying ideas for each track, we firstly decide the theme of them; after that search and using session for each topic on the tracks. But we think it's a good idea not to set themes for the tracks. That would make a variety of sessions we provide. We'll update session information, don't miss it.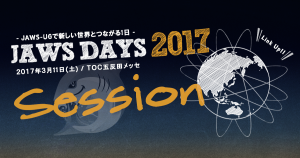 6: Coming from Overseas
Last year, we aggressively visited overseas and had a relationship with AWS user group in overseas. We had some meet-ups with Korea UG and Singapore UG; and while we had joined re:Invent, we had interplayed with AWS user group all over the world.
Many ways to use AWS and conduct user group in each country and regions, that realize our new point and new growth.
We have invited many AWS user group from Korea, Taiwan, and Singapore, don't hesitate to contact them!
---
Moreover, we'll have many tricks and chances to make you enjoy and grow.
See you at there and having fun at JAWS DAYS