We'll meet you sooooon!
Howdy! Tachibana is here.
The column is going to be the last (maybe).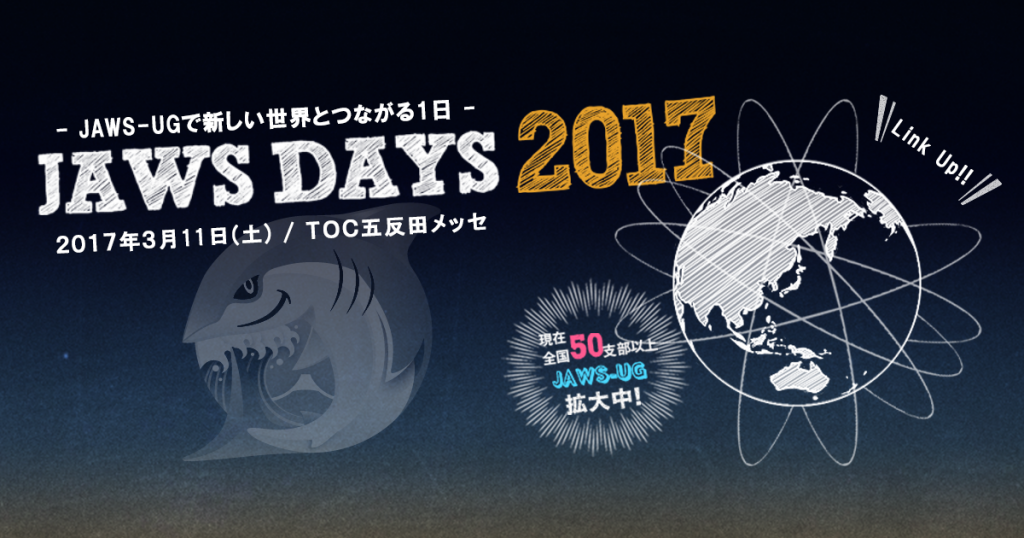 Attendees will be 1500 and more!! Many thanks to all attendees!
If you have no ticket, get ticket with credit card! Access DoorKeeper's page and choose Pay with credit card. You can check in the venue smoothly.
JAWS DAYS the latest news from chairperson.
Watch out all enterprise supporters!
Many enterprises support JAWS DAYS. I heard some remore that many companies have nice novelties you'll like. Visit your favourite companies' booth and get them!
On the Launch Sessions, supporter companies have their sessions. Visit the session and checkout their sessions!
Free lunch boxes are ready!
Two companies have experiential content for JAWS!
We hope all staffs and attendees will support and all companies which support JAWS DAYS. All supporter companies join this event as staff and make it with us. We hope all supporters know what is the good community and will support the community through joining the event.
AWS/JAWS-UG Booth!
Ask the SA is of course available!
Feel free to ask SA, who you see on Black Belt series for questions about AWS!
JAWS-UG booth ready!
We have organised 200 events, sessions and workshops in all over the Japan per year. The main staffs of each JAWS-UG local branches are coming the event and the booth. Feel free to visit and talk JAWS-UG staffs!
Here is the time table:
10:00-11:00 Kyusu/Okinawa Area
11:00-12:00 Chugoku/Shikoku Area
12:00-13:00 Kansai Area
13:00-14:00 Tokai Area
14:00-15:00 Hokuriku Area
15:00-16:00 Tokyo/Kanto Area
16:00-17:00 Tohoku/Hokkaido Area
JAWS DAYS is built on the accumulation of daily activities of each local branch of JAWS-UG.
If you are interested in AWS, JAWS-UG or community, please join the study group of the branch by all means. In addition, any branch is looking for those who can cooperate in the operation and those who can enter the stage.
Visit the booth and get JAWS-UG stickers and JAWS DAYS Stickers!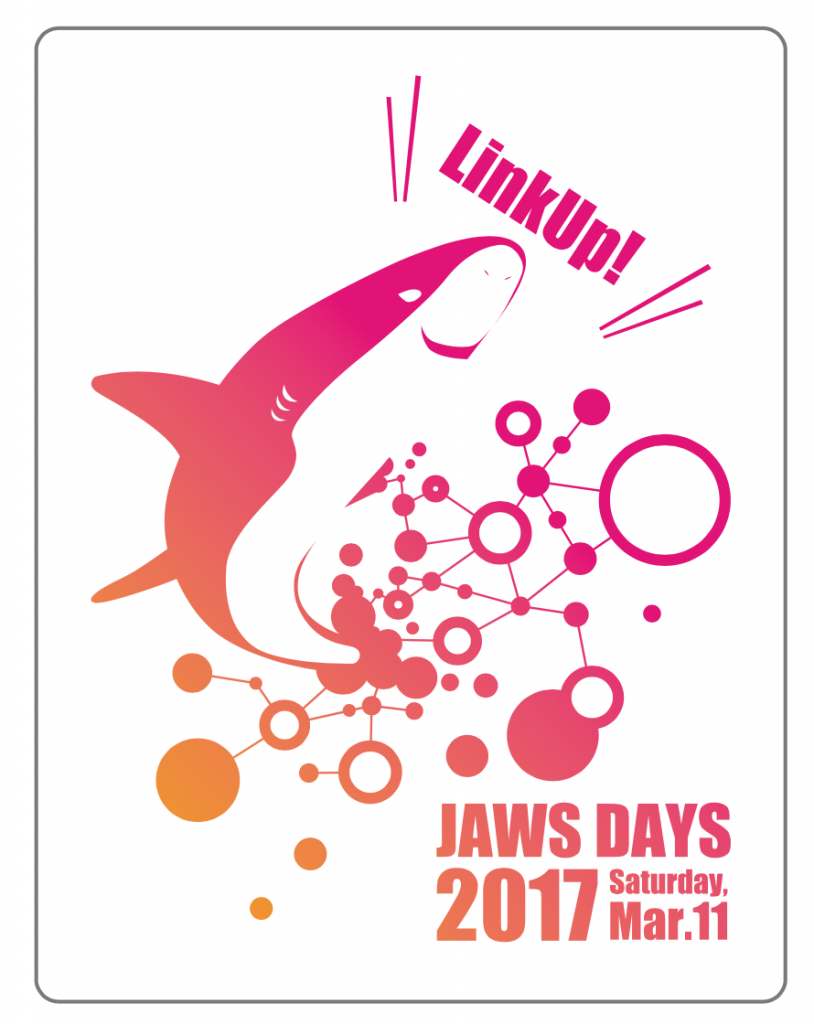 Sessions about Seismic hazard
On JAWS DAYS 2017, we deliver the We won't forget itproject badges which Japanese Red Cross Society holds.
Six years ago, the Great East Japan earthquake occurred. Many clouds and communities support Kumamoto earthquake disaster which occurred last year in Kyushu area in Japan. We also invite the member to this session.
What we and community can do for the disaster or the hazard? If you have time, please join the session and let's think and talk about it.
---
I think JAWS DAYS and JAWS-UG is the event and community which will be making with everyone.
I think attending the event, and listening session are not real JAWS DAYS and JAWS-UG. Let's communicate, collaborate with all of the attendees, speakers, supporters and staffs to make YOUR JAWS DAYS and YOUR DAY 1.
I hope you'll have a great time at there.
See you soon at JAWS DAYS 2017!